Spycies (2019) [Animation] [Movie]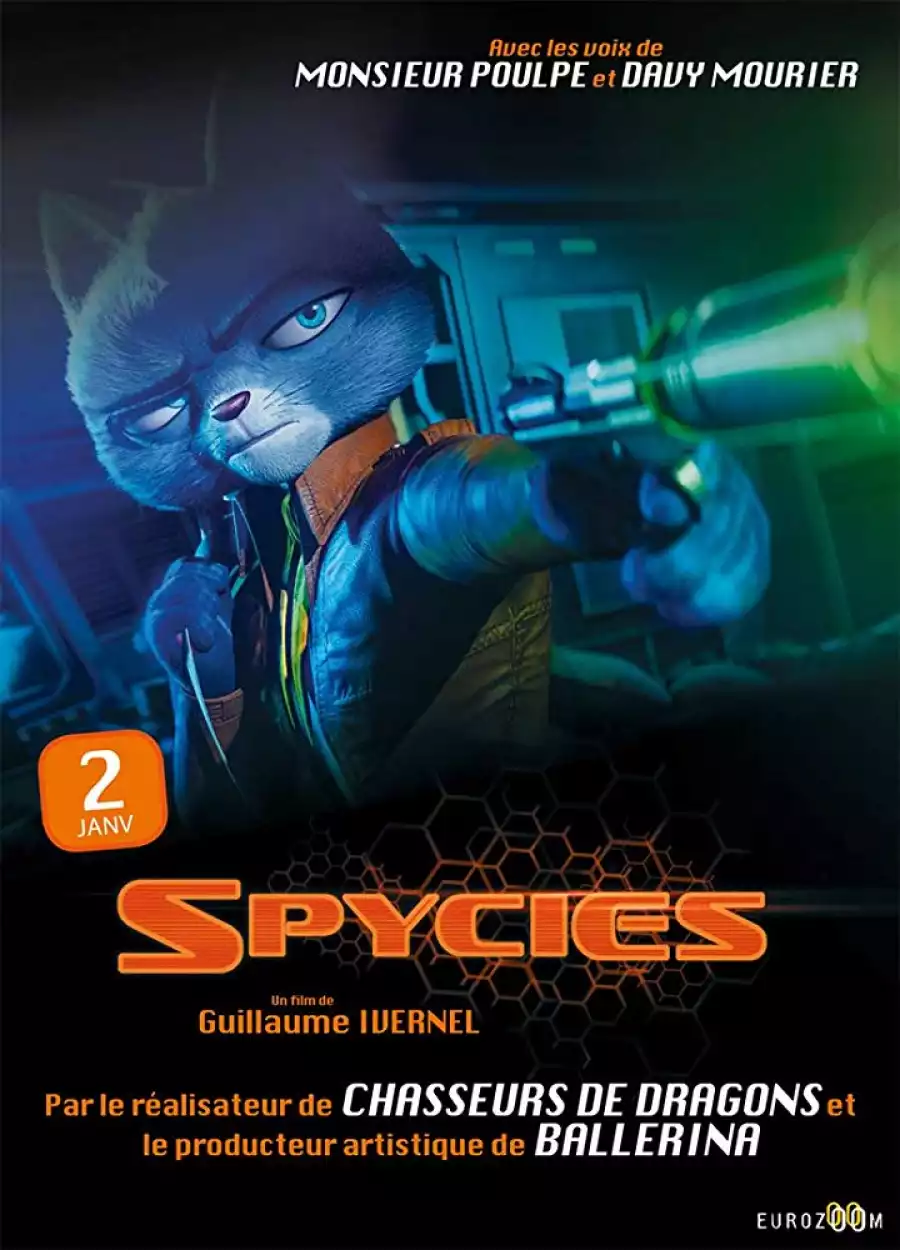 Vladimir, a highly skilled but disobedient secret agent, gets left to rot for his attitude on an off-shore platform, watching over a top-secret material: the Radiuzite. There, he is compelled to team up with Hector, a rookie agent, whose only wish is to play video games and watch soap operas.
Following an intrusion on the platform, this unusual team rush into a crazy investigation inside an even crazier hospital. There, they'll have to find the stolen Radiuzite and discover the truth about a climate threat which endangers species on the brink of extinction.
Details
Genres: Animation | Action | Comedy
IMDB Rating: 5.9/10 From 17 Users
Director(s): Guillaume Ivernel , Zhiyi Zhang
Stars: Karen Strassman , Monsieur Poulpe , Davy Mourier
Runtime: 1 h 35 min
Release Date: 11 January 2020 (China)
Resolution: 1920x808
Language: English
Subtitle: N/A
IMDB Link: https://www.imdb.com/title/tt8028842/
Source: 1080p20bluray20h26420aac-rarbg