10 Best Horror Romance Movies and TV Shows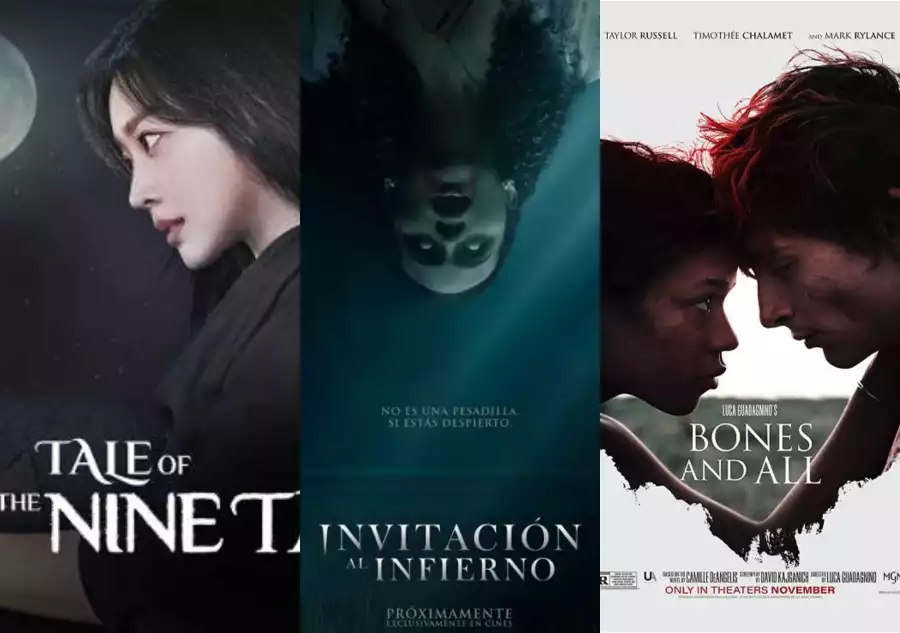 Romance films often follow a typical storyline that can become repetitive, much like horror. Sometimes people crave a fresh twist. But when the two are blended together, a genuinely unique experience emerges that captivates many. Combining horror and romance may initially seem weird, but when executed effectively, viewers are taken on a rollercoaster ride of emotions.
While the characters struggle to survive their ordeals, there's also an opportunity for them to develop tender feelings. These horror romance films and TV series are currently among the best available.
Checkout the 10 Best Horror Romance Movies and TV Shows
1. All of Us Are Dead (Korean)
A high school becomes ground zero for a zombie virus outbreak. Trapped students must fight their way out — or turn into one of the rabid infected.
2. The Invitation (2022)
A young woman is courted and swept off her feet, only to realize a gothic conspiracy is afoot.
3. Bones and All (2022)
Maren, a young woman, learns how to survive on the margins of society.
4. Inhuman Kiss 2 (The Last Breath) (2023)
Follows how a man with very uncommon genetics and a half-demon woman fall in love.
>> Inhuman Kiss 2 (The Last Breath)
5. Odd Thomas (2013)
In a California desert town, a short-order cook with clairvoyant abilities encounters a mysterious man with a link to dark, threatening forces.
>> Odd Thomas
6. Fear Street: 1666 (2021)
The origins of Sarah Fier's curse are finally revealed as history comes full circle on a night that changes the lives of Shadysiders forever.
7. First Kill 2022
In First Kill, when it's time for teenage vampire Juliette to make her first kill so she can take her place among a powerful vampire family, she sets her sights on a new girl in town named Calliope. But much to Juliette's surprise, Calliope is a vampire hunter, from a family of celebrated slayers.
>> First Kill
8. Beauty and the Beast (2017)
A selfish prince is cursed to become a monster for the rest of his life, unless he learns to fall in love with a beautiful young woman he keeps prisoner.
9. Tale of the Nine Tailed [Korean] (TV series)
Lee Yeon was once the mountain guardian spirit (nine tailed fox ). During many centuries he lives his life in human form in search for the reincarnation of his lost first love and eradicates supernatural beings that threaten the mortal world.
10. My Animal (2023)
Heather, an outcast teenage goalie, falls for newcomer Jonny, an alluring but tormented figure skater. As their relationship deepens, Heather's growing desires clash with her darkest secret, forcing her to control the animal within.
>> My Animal
Stay updated with the latest movie releases on Waploaded as we bring you a mix of must-watch contemporary films, timeless classics, and hidden gems you might have overlooked. Don't miss out on our top movie recommendations that cater to various tastes and genres. Keep following and utilizing Waploaded for your cinematic needs.
If you encounter any difficulties or have specific movie requests, feel free to share them in the comments section below. We value your feedback! Additionally, if you've already watched any of the featured movies, we'd love to hear your thoughts and opinions. Join the conversation and let us know in the comments. Looking for the latest movies to watch? Checkout Waploaded movies.